Central Texas Leader in Weight-Bearing MRI
Innovations in medical technology have long allowed physicians to gain a more accurate look inside the human body with the CT scan, X-ray, and MRI. More recently, the revelatory innovation of weight-bearing MRIs, as opposed to traditional MRIs, has significantly improved patient experience during scans. An MRI is used to examine soft tissue, joints, and organs inside the body by providing detailed images of any pathologies, tumors, and anomalies that may be present. These scans are an invaluable resource for diagnosing illness and disease.
The weight-bearing MRI, or upright MRI, was developed in 1996, and has greatly improved upon the design and functionality of traditional, or supine, MRIs. While supine MRIs that require patients to be slid into an enclosed scanner were shown to cause claustrophobia in 30% of people, weight-bearing MRIs allow a patient to simply stand or sit between two magnetic imaging devices. In a sitting position, the machine can tilt you at any angle necessary to achieve the most accurate read. Weight-bearing MRIs also allow an open view into the rest of the room, so anxieties about potential claustrophobia are alleviated.
However, these innovative machines can only be found in select hospitals and treatment centers. Fortunately, Longhorn Imaging houses the only weight-bearing MRI in Central Texas. If you have any questions between a traditional MRI or weight-bearing MRI scan, contact Longhorn Imaging and speak to one of our friendly, caring staff members. We can answer any questions you may have and tell you what to expect during your visit at our comfortable, spa-like imaging center.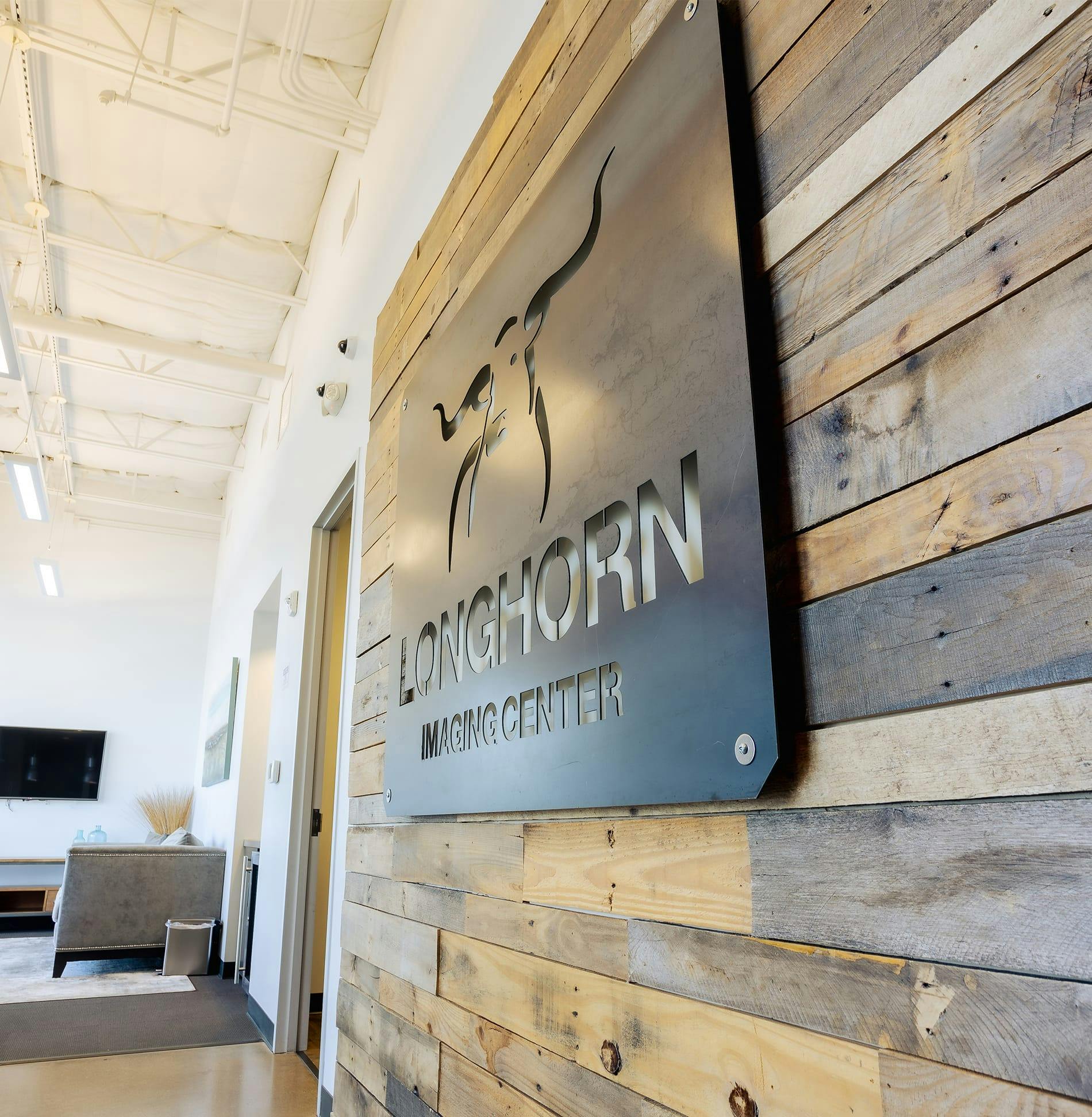 How is a weight-bearing MRI performed?
Weight-bearing MRIs use a combination of radio waves and magnetic fields along with medical imaging technology to capture images from inside the body while simulating a stand-up position. It is incredibly helpful in uncovering certain issues that are typically not detectable during a traditional MRI.
Available at these Locations